French Drain Basement Waterproofing And Crawl Space
Install a French drain in your basement or crawl space to protect your home from water damage
Keep your basement or crawl space dry and free of water damage with professional French drain waterproofing from Attic Pros. Call our team or book a free consultation online today!
Prevent Water Damage Disasters With Professional Waterproofing Services
Proper drainage is just as important in your basement and crawl space as it is in the rest of your home, and perhaps even more so. If you notice telltale signs of excess water in your basement or crawl space, such as standing water, constant water intrusion, or sagging floors, call Attic Pros today to learn more about installing a French drain system in your home or business.
Book your free French drain waterproofing estimate here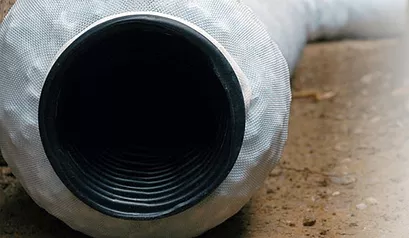 French Drain Installation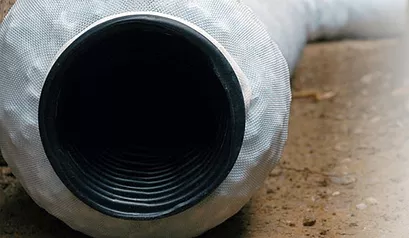 Why Install A French Drain In Your Basement Or Crawl Space?
French drains are one of the best ways to keep your basement or crawl space dry and your home's foundation structurally sound. A French drain in your basement or crawl space works to divert water away from your foundation, preventing water damage and costly repairs. At Attic Pros, our team works diligently to provide the best French drain waterproofing services in the Bay Area.
If water in your basement or crawl space has nowhere to go, the resulting standing water can cause mold growth, increased humidity, rodent or insect infestations, reduced air quality, and expensive damage to your home and its foundation. Without a functional drainage system, the water won't go away on its own, and the problem will only get worse.
Benefits of French drain waterproofing:
Trust Attic Pros To Get The Job Done
Serving residential and commercial clients in San Francisco for over 13 years, Attic Pros has the focused expertise in French drain installation to waterproof your basement or crawl space.
Attic Pros Is Your French Drain Waterproofing Expert
Contact Attic Pros today to waterproof your basement or crawl space with French drain installation. After installation, if water does find its way inside, the French drain will remove the water quickly and efficiently. The new drain will not only eliminate standing surface water in your basement or crawl space, but will also remove excess water from the soil underneath your home, reducing the chance of erosion or structural damage.
Get Started Today With Our No-Hassle Process!
Give us a call and we'll come right to you! Our detailed evaluation will include all work that needs to be done, including our competitive pricing and a schedule for completion.
After providing the free estimate, we encourage you to review in detail and ask any questions you have for us. When you're ready to begin, we'll schedule your start date at a time that works best for you.
We strive for 100% client satisfaction with every service we provide. We will perform a final walkthrough and will check in after the job is complete to make sure our clients are happy with the results and our service performance.