Based on 863 Google reviews
Keep Your Home Safe and Comfortable With Professional Crawl Space Encapsulation Services
Moisture and wood don't always go together. Make sure that your home's structural integrity is not affected by water damage with our expert crawl space encapsulation and crawl space cleaning services. Find and fix minor issues before they become expensive problems.
We can provide:
Contact us now to schedule your free crawl space inspection and get your quote immediately.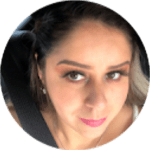 "They did exactly what they said they would do. Polite people at all levels. Nico explained what they could do with our attic insulation inquiry..."
Get started in 3 simple steps
Securing your home from unwanted pests and moisture damage is hassle-free with our crawl space encapsulation services.
Schedule Your FREE
inspection
Our experienced technicians will come to your home and provide a complimentary crawl space inspection. We'll give you a detailed estimate, including the cost and schedule.
Encapsulate
Your Crawl Space
Once you're satisfied with the estimate, we'll schedule a service day to begin our work. Our licensed professionals will seal gaps, install quality insulation and ensure that your crawl space is impervious to moisture and pest infestations.
Ongoing Support and Protection
Before we leave, we'll do a complete walkthrough to ensure your satisfaction. We'll also follow up with you to make sure everything is working correctly and your home is protected.
Based on 863 Google reviews
Schedule your FREE inspection and estimate right away!
Detect Moisture Problems Before They Get Worse
Crawl spaces are built for ventilation and access but can be prone to moisture damage if there's a gap or tear allowing water inside. When left unattended, moisture can cause mold growth, wood rot, and corrosion of wood or metal parts and support structures.

With crawl space encapsulation services from Attic Pros, you can prevent further structural damage and avoid costly repairs. We'll seal gaps and keep your crawl space dry and impervious to moisture.
Secure the Structural Integrity of Your Home
Crawl spaces are integral to the stability of any home or building. However, without proper maintenance and inspection, they can attract rodents, pests, and other critters, further damaging structural components like support beams, joists, and shafts.

Many pests look for moisture, making a damp crawl space a favorable and thriving environment for these creatures. Keep your home safe and avoid the need for repairs by getting a professional crawl space encapsulation service with the help of the Attic Pros.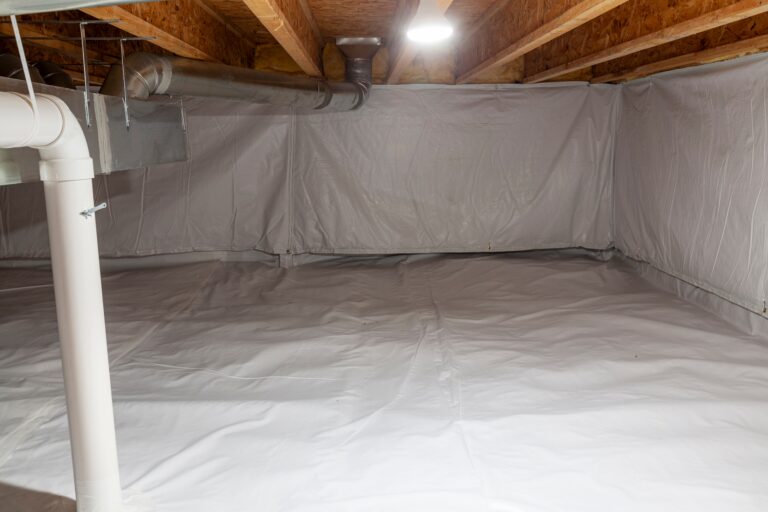 Keep Your Family Healthy With Sealed and Clean Crawl Space
Unattended moisture in crawl spaces can create an ideal environment for mold and mildew growth, leading to further health issues like chronic respiratory issues. If you're noticing an unexplained allergic reaction among your family members, it's worth checking your crawl space for mold and mildew growth.

Our experts use the latest techniques to ensure that your home's air quality is not compromised due to contaminated air from an unclean or unsealed crawl space. Don't take any risks with your family's health. Keep everyone at your home safe and healthy with a well-encapsulated crawl space.
Based on 863 Google reviews
Schedule your FREE inspection and estimate right away!
Save on Heating and Cooling Costs
A well-maintained and sealed crawl space can help you save on your energy costs. A damp crawl space can damage your flooring and create tears, causing air leakage. This minor damage might seem irrelevant at first, but it can cause an increase in your energy bills.

At Attic Pros, we use quality sealants and insulation to ensure that your crawl space is airtight. This will help maintain the comfort of your home while keeping heating and cooling costs low.
Based on 863 Google reviews
Schedule your FREE inspection and estimate right away!
Book Your Free Cost Estimation Today
Crawl spaces are made for a reason not just a space created to lift your home. With their essential function, it's vital to ensure your crawl space is regularly inspected and maintained.

At Attic Pros, we have a reliable team of certified technicians to comprehensively inspect your entire property and ensure your home is safe from moisture damage. Schedule your free crawl space inspection today and keep your house sturdy for a long time.
"I recently had Attic Pros encapsulate my crawl space and I couldn't be happier with the service they provided. The technicians were professional, knowledgeable..."
Fully Licensed & Insured
Our professionally licensed and trained technicians deliver work of the very highest standard.
Satisfaction Guaranteed
Enjoy peace of mind with our 1-Year Craftsmanship Warranty and hassle-free customer service.
Transparent Pricing
No hidden prices or upfront fees. Our detailed estimates give you exact prices and service items.
Locally owned and operated
Proudly serving the Greater Bay Area
Alameda
Albany
Ashland
Berkeley
Castro Valley
Cherryland
Dublin
Emeryville
Fairview
Fremont
Hayward
Livermore
Newark
Oakland
Piedmont
Pleasanton
San Leandro
San Lorenzo
Union City
Alamo
Antioch
Brentwood
Concord
Danville
Discovery Bay
Lafayette
Martinez
Moraga
Oakley
Orinda
Pinole
Pittsburg
Pleasant Hill
Richmond
Rodeo
San Pablo
San Ramon
Walnut Creek
Belmont
Burlingame
Daly City
East Palo Alto
Foster City
Half Moon Bay
Hillsborough
Menlo Park
Millbrae
North Fair Oaks
Pacifica
Redwood City
San Bruno
San Carlos
San Mateo
South San Francisco
Alum Rock
Campbell
Cupertino
Gilroy
Los Altos
Los Gatos
Milpitas
Morgan Hill
Mountain View
Palo Alto
San Jose
Santa Clara
Saratoga
Stanford
Sunnyvale
American Canyon
Angwin
Calistoga
Deer Park
Napa
Oakville
Rutherford
Silverado Resort
St. Helena
Yountville
Based on 863 Google reviews
Schedule your FREE inspection and estimate right away!
Take a look at what our customers are saying…
Based on 863 Google reviews
Frequently
Asked Questions
Based on 863 Google reviews
Why wait to protect your property, your health, and your family?
Keep Your Home Safe and Comfortable With Professional Crawl Space Encapsulation Services
Schedule your FREE inspection and estimate right away!
"I had a moisture problem in my crawl space and reached out to Attic Pros for help. From the initial inspection to the completion of the project..."