Exterminating Rodents for a Safer and Cleaner Home
Eliminate your mouse problem for good with our professional mice control services. We will work quickly and efficiently to identify the source of your infestation and eliminate it completely:
San Francisco's #1 Attic Care Company
The attic is where mice and rats like to hide, and it can be difficult to get rid of them with DIY solutions. If you have a continuous problem with mice and rats in your attic, it is time to call professional help.
At AtticPros, we provide professional attic cleaning ensuring nothing but cleanliness and safety for you and your family. We provide no-obligation, free estimates so that you can compare our services with others. We will visit your home and personally inspect your attic to give you an accurate quote. This way, there are no surprises and no hidden charges.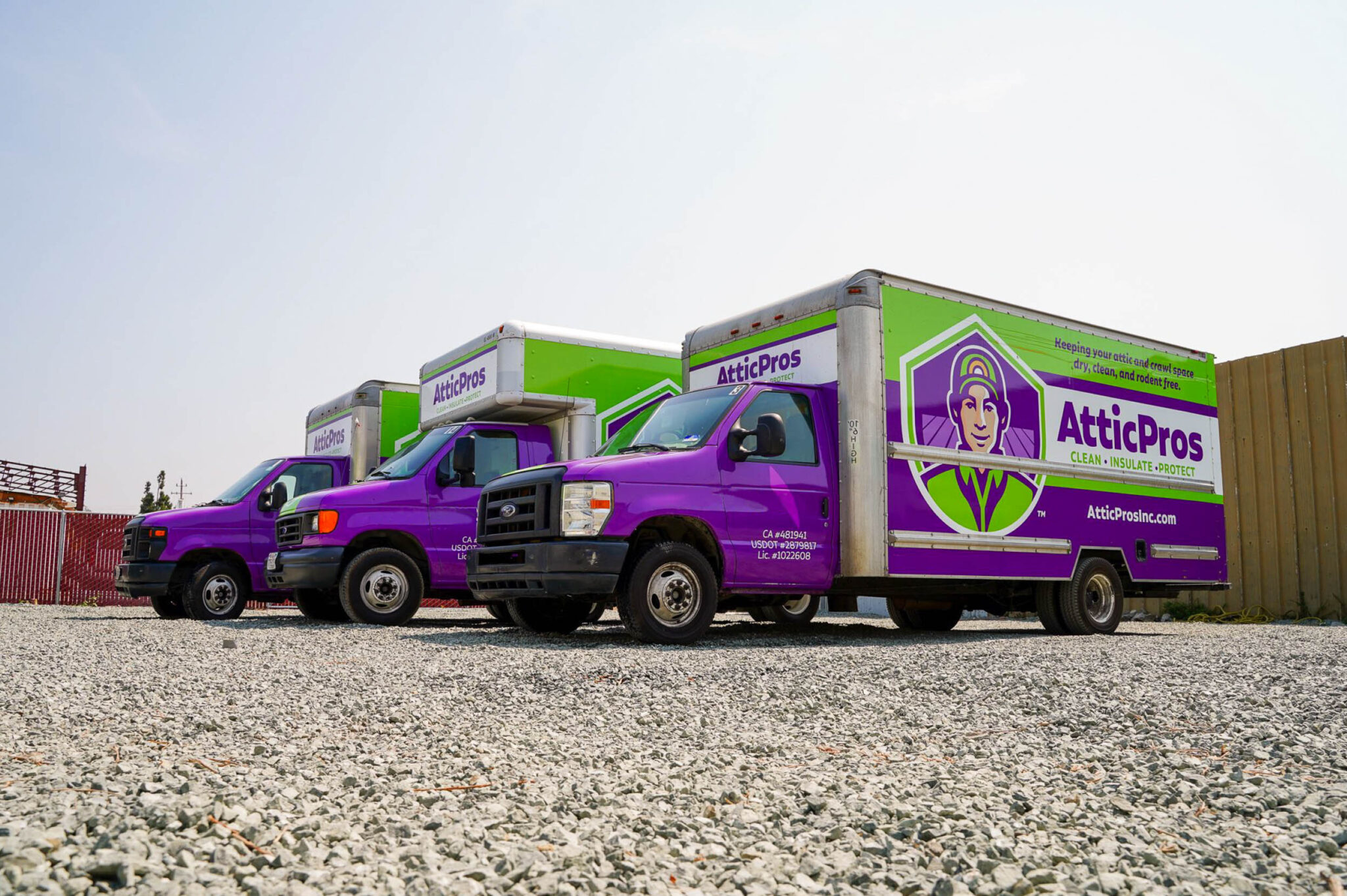 Local Rat Control and Rodent Removal Company in San Francisco
With thousands of homeowners reporting problems with rats, it's no wonder that our rat control and rodent removal services are in high demand. Not only do we provide a professional and humane service, but we also stand by our 100% satisfaction guarantee. That means we will not stop until the job is done and you are completely satisfied.
Types of Rodents We Remove:
At AtticPros, we understand how important it is for you to feel safe and secure in your own home. With our mice control services, you can rest assured that your home will be free of these pesky critters in no time.
What to Expect with Our Mice Control Services
Once you've decided to work with us, we will send a team of highly-trained and experienced technicians to your home. Our process is as follows:
Trust Attic Pros To Get The Job Done
AtticPros specializes in mice and rat extermination for residential properties in San Francisco. Our effective methods of mice and rat control ensure that your home or business is free of these rodents!
After booking our services, here is how we conduct our process:
Our certified mice control and rat control professionals will come to your home and inspect the infested area. After inspection, an estimate of how much the job will cost and how long it will take to complete will be given.
Our humane process for removing mice and rats from your home involves different techniques depending on the severity of your infestation.
To prevent mice and rats from returning to your home, our professionals will identify and seal up all the entry points that these rodents use to get into your attic.
One-Stop Attic Care and Rodent Removal Company in San Francisco
When hiring a rodent control company, it is critical to work with an experienced and certified professional. AtticPros has been providing mice control and rat extermination services to homeowners in San Francisco for over [X] years! We have handled thousands of homes with different types of infestations.
We use the latest and most effective tools in the industry to get rid of mice and rats in your home. We also do the cleanup after the job is done so that your attic is left clean and you have nothing to worry about. From crawl space cleaning, attic cleaning, insulation, and rodent removal, we are your one-stop shop for all your attic needs!
Never Again Worry About Mice and Rats in Your Home!
Rodent infestation is a seasonal thing. You might get rid of them yourself the first time you clean your attic and crawl spaces, but as the weather changes and new food sources become available to them, they may find their way back into your home in search of warmth and shelter.
While there are companies that stick to poison and other trapping methods, we approach your problem with safe and humane techniques. From eliminating the scent of direction without using dangerous chemicals to sealing up every tiny hole and crack that they might use to enter your home, we make sure your home is rodent-proof!
Attic Pros has proudly served residential and commercial clients in the San Francisco Bay Area for over 13 years, driven by high-quality results and a 100% satisfaction guarantee. Check out what our clients have to say about our insulation installation services!
Schedule a Free Inspection and Estimate Today
Rodent infestations are amongst the least pleasant problems that a homeowner can face. You will not notice them until the problem has gotten out of hand. If you think you might have a rodent problem, don't wait! Schedule an inspection with us today and let our certified professionals take care of the problem for you!