Attic Rodent Control in San Francisco Bay Area
When you find yourself searching for the "best rodent control near me", your search ends with Attic Pros!
To safeguard your home from rodents, rats, mice, and other household pests, call the team at Attic Pros today. We offer fast, effective, and professional rodent control services that protect your home from expensive damage and widespread rodent infestation.
Schedule your free attic inspection today with the expert rodent control technicians at Attic Pros, serving both residential and commercial clients in the Bay Area.
Benefits Of Rodent Control Near Me:
At Attic Pros, our effective and eco-friendly rodent control solutions focus on getting to the root of the problem, not just delivering a quick fix.
If you've had a series of rodent infestations, we'll get to the bottom of the problem and provide the best solutions for rodent control near me to protect against further invasions.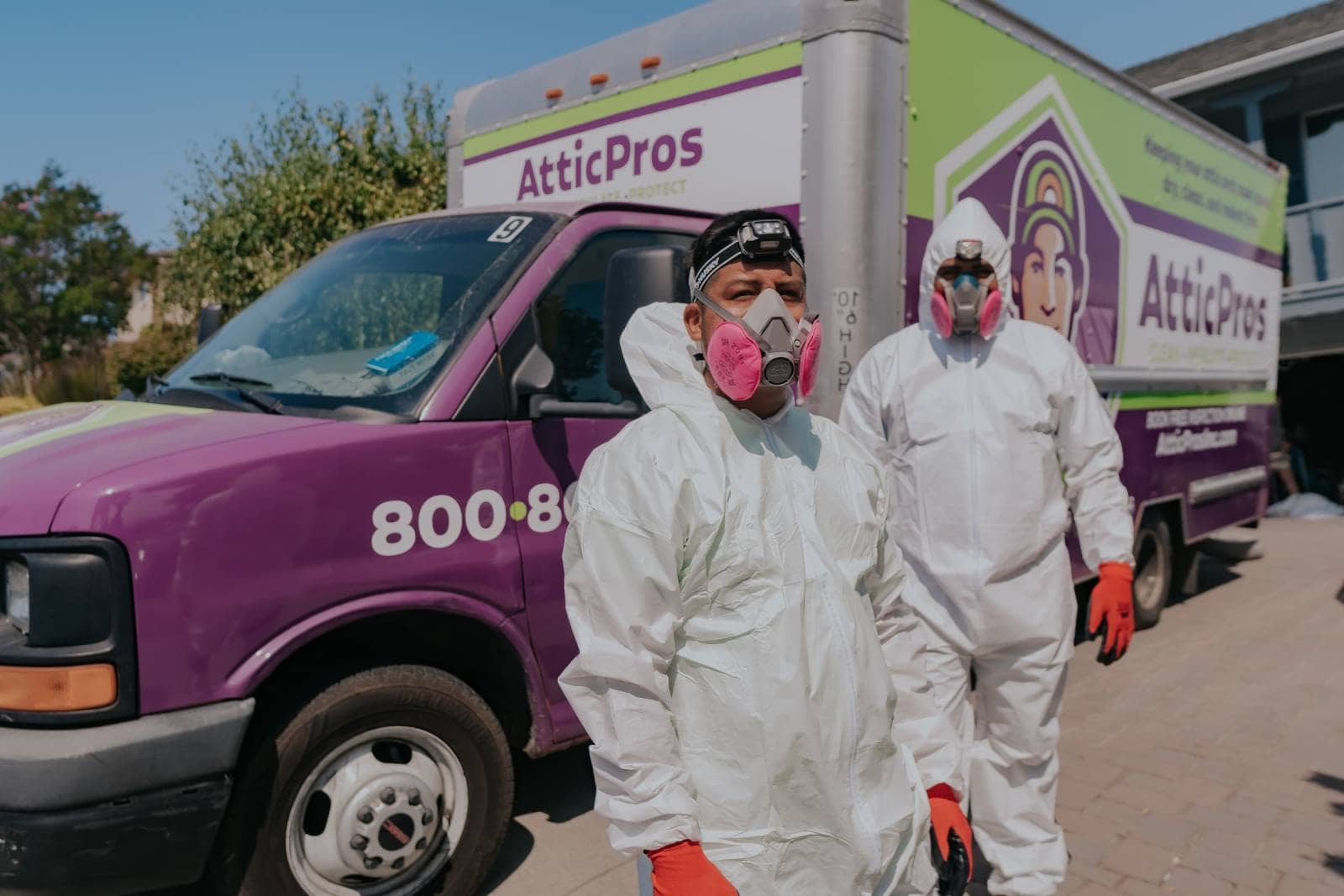 Our Rodent Control Services Will Protect Your Family And Your Home
Do you know what's lurking in your attic? You may have spotted rodent droppings, heard noises in the walls, or smelled unpleasant odors in your attic, all of which are telltale signs that rodents may be setting up camp in your home.
The best strategy for rodent control is rodent prevention. By applying attic rodent proofing strategies to your home before there's a problem, you'll have peace of mind that there are no unwelcome critters living in your attic or crawl space.
Our green rodent control solutions are both effective and safe for your family, and also get the job done without harmful or toxic chemicals. Rodent poison and toxic fumes pose a danger to pets, children, and other family members, and with eco-friendly rodent control, you'll fully protect the health of your home while saying goodbye to rats, mice, and rodents.
Book your free rodent control estimate online now!
Looking For The Best Rodent Control Near Me?
You've found it at Attic Pros! We have the best rodent control and rodent proofing solutions in the San Francisco Bay Area.
The cost of rodent control is well worth it as an investment in the health of your family and the value of your home. Our green, nontoxic rodent control solutions will keep your home free of destructive pest invasions for good.
If needed, we will supplement our rodent proofing solutions with traps to eliminate existing rodents within your home. If we find dead rodents during your free attic inspection, we also offer dead animal removal services to get| rid of the animal safely.
Call Attic Pros for your free batt insulation cost estimate today.
For over 13 years, our high-quality services and 100% satisfaction guarantee have established our trusted reputation for rodent control in the San Francisco Bay Area. See what some of our happy clients have to say!