Based on 863 Google reviews
Insulation Contractor Larkspur
Find out what types of services insulation contractors offer, and the difference between an insulation contractor and a traditional contractor. Learn more in this article.
Contact us now to schedule your free inspection and get your quote immediately.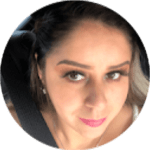 "They did exactly what they said they would do. Polite people at all levels. Nico explained what they could do with our attic insulation inquiry..."
Get started in 3 simple steps
It's This Straightforward to Shield Your Property from Insulation Issues
Schedule Your FREE Inspection
We'll visit your property, assess your insulation needs, and then provide a comprehensive estimate including both cost and installation timeline.
Protect Your Property with Expert Insulation
Once you decide to proceed, we'll finalize your installation date. Our experienced team will ensure that your insulation is impeccably installed, safeguarding your property from insulation-related issues.
Continual Support and Assurance
We perform a thorough review before we depart to ensure your complete satisfaction. We remain at your service for ongoing support and will follow up with you later to confirm the effectiveness of your new insulation.
Based on 863 Google reviews
Schedule your FREE inspection and estimate right away!
What Types Of Services Do Insulation Contractors Offer?
Insulation Installation And Replacement
Insulation contractors install insulation in new construction projects or replace it when it is worn out in existing buildings. They specialize in a wide variety of insulation products, such as fiberglass, foam board, loose-fill, mineral wool, and cellulose.
Insulation Testing And Analysis
Insulation contractors can also provide testing services to determine if an insulation system is performing up to its rated level of efficiency. They use specialized equipment, such as thermal imaging cameras, blower door systems, thermometers, and manometers, to measure the temperature inside walls and ceilings. costs over time.  
Insulation Removal                   
Insulation Contractors also remove old insulation material during renovation work or when replacing an outdated system with one that provides better performance levels. The removal process may involve using hand tools or special vacuums designed specifically for this purpose.
Contact Attic Pros experts today to know how we can help you in this regard!
Difference Between An Insulation Contractor And A Traditional Contractor
Insulation contractors specialize in the installation and maintenance of attic insulation systems, while traditional contractors typically focus on residential and commercial buildings. Insulation contractors are well-versed in a variety of types of insulation materials, such as spray foam insulation, cellulose insulation, and fiberglass insulation.
Insulation contractors also have the expertise to determine the most suitable type of insulation for each application. Additionally, they are well-equipped with specialized tools and equipment to ensure that the job is done correctly and safely.
They also have access to specialized training that can make the job go more smoothly and efficiently. In addition, an insulation contractor may be able to provide additional services such as air sealing or moisture control which are not typically offered by traditional contractors. 
Finally, top insulation contractors will know how to properly insulate your home so that you can get the most out of your energy savings.
How Often Should Your Home's Insulation Be Inspected/Replaced?
To ensure your home is energy efficient, it is important to have your insulation inspected and replaced every few years. Your insulation can become damaged over time or start to lose its effectiveness due to normal wear and tear, so having a professional inspect your home's insulation can help you identify areas that need attention.

This may include inspecting the attic, walls, and floors for any signs of moisture damage or loose material. Additionally, if you are replacing an older heating or cooling system, you should also consider replacing the existing insulation with new materials to maximize energy efficiency

If you're looking for ways to save money on your energy bills and increase comfort in your home, scheduling an estimate from a trusted local contractor is a great place to start. Free estimates will give you an idea of the cost of any necessary upgrades and provide you with a plan to improve your home's energy efficiency.
Fully Licensed & Insured
Our professionally licensed and trained technicians deliver work of the very highest standard.
Satisfaction Guaranteed
Enjoy peace of mind with our 1-Year Craftsmanship Warranty and hassle-free customer service.
Transparent Pricing
No hidden prices or upfront fees. Our detailed estimates give you exact prices and service items.
Experiencing problems with squirrels in your attic?
Book your FREE Inspection today!
Here's what your free inspection includes: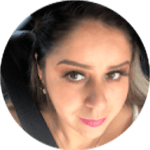 "They did exactly what they said they would do. Polite people at all levels. Nico explained what they could do with our Insulation Installation inquiry..."
Frequently
Asked Questions
Insulation contractors in Larkspur provide professional services such as insulation installation and replacement, insulation testing and analysis, insulation removal, air sealing, and moisture control. They specialize in a wide variety of insulation products including fiberglass, foam board, loose-fill, mineral wool, and cellulose. 
Find out how Attic Pros can assist you in this regard by contacting us today!
The time required to install insulation depends on the size of the project, the type of insulation being used, and any additional services that may be needed. On average, a typical attic insulation installation project can take anywhere from two to four hours to complete.
When looking for an insulation contractor, make sure they are experienced in installing all types of insulation materials, such as fiberglass, foam board, loose-fill, mineral wool, and cellulose. Additionally, you should verify their credentials and look for customer reviews online to get an idea of how satisfied their previous customers have been with their work.
Locally owned and operated
Proudly serving the Greater Bay Area
Alameda
Albany
Ashland
Berkeley
Castro Valley
Cherryland
Dublin
Emeryville
Fairview
Fremont
Hayward
Livermore
Newark
Oakland
Piedmont
Pleasanton
San Leandro
San Lorenzo
Union City
Alamo
Antioch
Brentwood
Concord
Danville
Discovery Bay
Lafayette
Martinez
Moraga
Oakley
Orinda
Pinole
Pittsburg
Pleasant Hill
Richmond
Rodeo
San Pablo
San Ramon
Walnut Creek
Belmont
Burlingame
Daly City
East Palo Alto
Foster City
Half Moon Bay
Hillsborough
Menlo Park
Millbrae
North Fair Oaks
Pacifica
Redwood City
San Bruno
San Carlos
San Mateo
South San Francisco
Alum Rock
Campbell
Cupertino
Gilroy
Los Altos
Los Gatos
Milpitas
Morgan Hill
Mountain View
Palo Alto
San Jose
Santa Clara
Saratoga
Stanford
Sunnyvale
American Canyon
Angwin
Calistoga
Deer Park
Napa
Oakville
Rutherford
Silverado Resort
St. Helena
Yountville
Based on 863 Google reviews
Schedule your FREE inspection and estimate right away!
Take a look at what our customers are saying…
Based on 863 Google reviews