Based on 863 Google reviews
Say Hello To Lower Energy Bills: Choose Attic Pros, Insulation Installers In Palo Alto!
Don't let your attic become a breeding ground for pests. Call Attic Pros for insulation installation in Palo Alto, and protect your home from infestations.
Contact us now to schedule your free inspection and get your quote immediately.
"They did exactly what they said they would do. Polite people at all levels. Nico explained what they could do with our problem..."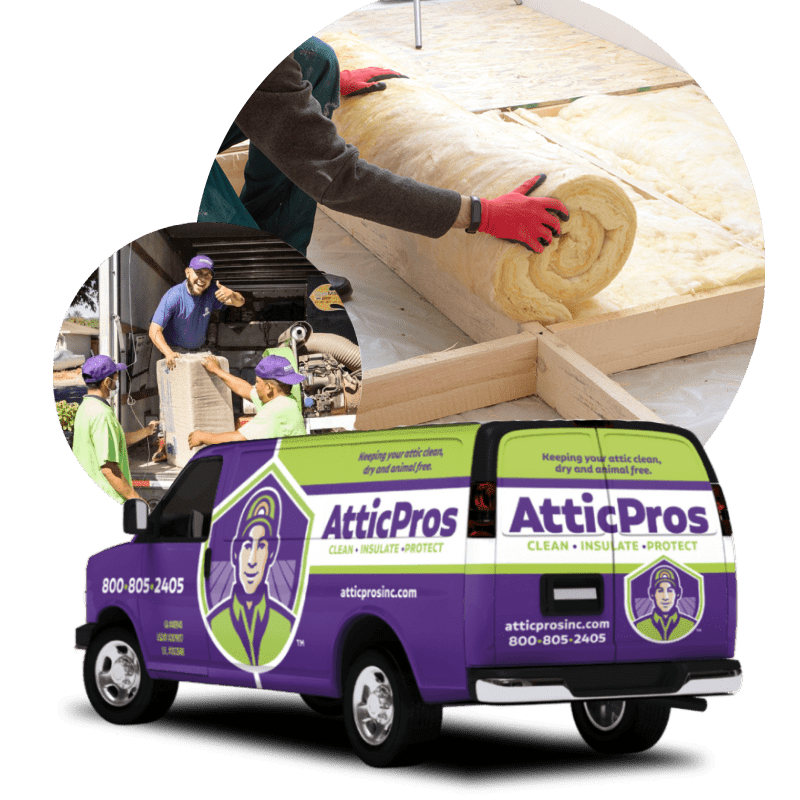 Get Started with Insulation Installers' Services
Effortlessly Protect Your Property with Top-notch Insulation Solutions
Schedule Your FREE Inspection
Our team will arrange a visit to your property, assess your insulation needs, and then provide you with a comprehensive estimate detailing costs and installation timeframe.
Enhance Your Property's Efficiency with Quality Insulation
Once you're ready to proceed, we'll confirm the installation date. Our skilled professionals will meticulously install the insulation, ensuring your property is shielded with effective insulation solutions.
Continual Support and Assurance
Prior to completion, we conduct a thorough inspection to guarantee your utmost satisfaction. We're dedicated to providing ongoing assistance and will follow up to ensure the continued effectiveness of your insulation system.
Based on 863 Google reviews
Schedule your FREE inspection and estimate right away!
Benefits of Insulation Installers:
Professional insulation installers ensure proper installation.
They help you save on energy bills.
They provide customized insulation solutions.
They use high-quality materials and tools.
They can identify and address any insulation problems.
They have the necessary expertise and experience.
They can help improve indoor air quality.
Their services can increase the value of your property.
An important point to remember: Don't attempt to tackle the insulation on your own. The insulation should not be tried on your own.
Are you thinking about tackling your home insulation installation project on your own? Think twice! You might end up giving yourself a headache as this job requires proper training, experience, and the right tools. Poorly installed insulation can lead to higher energy bills, pest infestations, and even dangerous fire hazards.
Save yourself the trouble and let the professionals at Attic Pros take care of it for you.
Book Your Free  Inspection For Insulation Here
Book a Free Estimate – (800) 543-0382
Attic Pros offers a detailed inspection report for every customer we work with. Here's what we include:
Identify potential energy efficiency issues: During the inspection, the installer should identify any areas where air may be escaping from your attic or crawl space, which can help you save money on your energy bills.
Check for proper installation: The installer should check to make sure that the insulation is correctly installed, covering all areas of your attic or crawl space.
Ensure proper ventilation: The installer should check to ensure that your attic has proper ventilation, which can help prevent moisture buildup and mold growth.
Check for damage: The installer should check for any damage to your insulation, such as water damage, rodent damage, or insulation that has become compressed over time.
Inspect for rodent infestations: The installer should inspect your attic or crawl space for any signs of rodent infestations, such as droppings or chewed insulation.
Assess your indoor air quality: The installer should assess your indoor air quality, making sure that your insulation isn't releasing any harmful particles into the air.
Provide recommendations: Based on the findings of the inspection, the installer should provide recommendations for any necessary repairs or improvements to your insulation.
 Attic Pros' team of experts can help you save money on your energy bills and improve your home's energy efficiency. Contact us today to learn more and schedule an inspection.
Insulation Installation: Why DIY Doesn't Cut It
Here are some reasons why DIY insulation installation doesn't cut it:
1. Lack Of Experience And Knowledge
Installing insulation requires a certain level of knowledge and experience. Professionals understand the many different types of insulation materials and techniques required for each unique situation. They are also well-versed in the safety procedures that must be followed during the installation process. Without this expertise, you may end up spending much more time and money than you anticipated, all while putting yourself at risk for injury.
2. Safety Risks
Insulation materials can pose a safety risk if not handled properly. Fiberglass insulation, for example, can cause skin irritation, respiratory problems, and eye damage if not properly installed. Professionals are trained on how to handle and install insulation safely, using the correct equipment and safety measures to protect themselves and their clients.
3. Lack Of Equipment
Insulation installation requires specialized equipment that is not likely to be found in a typical homeowner's toolkit. Even if you manage to purchase or rent the necessary gear, you may still not know how to use it properly. Professionals have access to the latest tools and equipment and know how to use them efficiently and safely.
4. Inadequate Insulation
Poorly installed insulation can lead to energy loss, which will result in higher energy bills in the long run. A common mistake made by DIY installers is insufficient insulation. This can lead to drafts, uneven temperatures, and an overall uncomfortable living environment. Professionals know how much insulation is needed for each space and will ensure that the job is done correctly the first time.
5. Code Violations
Insulation installation must be done according to local building codes. DIYers may not be aware of these regulations or may overlook important details. This could lead to code violations and potential safety hazards. Professionals are up-to-date on all building codes and will ensure that your insulation installation meets all the requirements.
Fully Licensed & Insured
Our professionally licensed and trained technicians deliver work of the very highest standard.
Satisfaction Guaranteed
Enjoy peace of mind with our 1-Year Craftsmanship Warranty and hassle-free customer service.
Transparent Pricing
No hidden prices or upfront fees. Our detailed estimates give you exact prices and service items.
Dealing with Insulation Issues?
Book your FREE Inspection today!
Here's what your free inspection includes:
"They did exactly what they said they would do. Polite people at all levels. Nico explained what they could do with our problem..."
Frequently
Asked Questions
Some types of insulation, such as asbestos and urea-formaldehyde (UF) foam, can pose health and safety risks if not properly installed or removed. However, most modern insulation materials are safe when handled and installed correctly. It's important to follow proper safety procedures and guidelines when working with insulation.
The amount of money saved with insulation depends on various factors, such as the type and amount of insulation used, local energy prices, and building design. However, studies have shown that properly installed insulation can reduce energy bills by up to 20-30%.
Locally owned and operated
Proudly serving the Greater Bay Area
Alameda
Albany
Ashland
Berkeley
Castro Valley
Cherryland
Dublin
Emeryville
Fairview
Fremont
Hayward
Livermore
Newark
Oakland
Piedmont
Pleasanton
San Leandro
San Lorenzo
Union City
Alamo
Antioch
Brentwood
Concord
Danville
Discovery Bay
Lafayette
Martinez
Moraga
Oakley
Orinda
Pinole
Pittsburg
Pleasant Hill
Richmond
Rodeo
San Pablo
San Ramon
Walnut Creek
Belmont
Burlingame
Daly City
East Palo Alto
Foster City
Half Moon Bay
Hillsborough
Menlo Park
Millbrae
North Fair Oaks
Pacifica
Redwood City
San Bruno
San Carlos
San Mateo
South San Francisco
Alum Rock
Campbell
Cupertino
Gilroy
Los Altos
Los Gatos
Milpitas
Morgan Hill
Mountain View
Palo Alto
San Jose
Santa Clara
Saratoga
Stanford
Sunnyvale
American Canyon
Angwin
Calistoga
Deer Park
Napa
Oakville
Rutherford
Silverado Resort
St. Helena
Yountville
Based on 863 Google reviews
Schedule your FREE inspection and estimate right away!
Take a look at what our customers are saying…
Based on 863 Google reviews