Providing Free On-Site Rodent Removal Estimates in the San Jose
When it comes to rodent removal services, Attic rodent removal, and rodent pest control in San Jose, feel free to connect with the team of Attic Pros. The best thing you get from them is rodent removal services at an affordable rate.
Rodent Control in San Jose CA
Are you searching for a rodent pest control company to rid your space or building of pesky bugs? If yes, Attic Pros are the ultimate option. Their trusted and certified technicians work day and night to exterminate rodents infesting your house or any other setup.
Heating and Cooling
It is when heat always moves from a warm object to a cooler one and keeps that place's temperature stable.
Ductwork
The service is related to improving the efficiency of your heating and cooling system, which helps you save a lot on your bills.
Waterproofing
The service involves chemical and structural treatments to prevent liquid from eroding the key surfaces.
Insulation
To buildings, process equipment, or any other location where minimizing the loss or gain of heat is quite necessary.
Home Remodeling
The service is related to home and how proficient are experts with reliable repair, renovation, and restoration.
HVAC Installation
It takes up the use of devices designed to have a long life inside your home, given that indoor air quality is essential to your health.
Air Duct Cleaning
The service involves the removal of dirt, dust, and microbial growth that can improve indoor air quality while maintaining a space.
Insulation Contractors
Insulation contractors, especially from San Jose, CA, are the ones that can help you with the construction work that may need more manpower.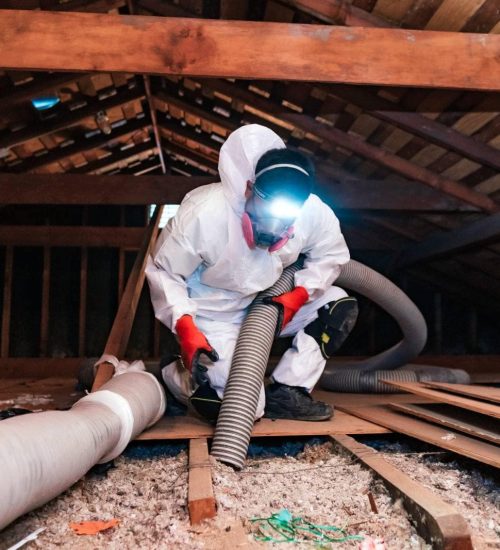 Attic Pros- One-Stop Solution of Attic Rodent Removal
At Attic Pros, we care for all the services that relate to rodent control to rodent removal. Our certified technicians of rodent removal in San Jose, CA, come up with rodent removal that may be infesting your home or business. We specialize in rodent control services ranging from pest extermination to rodent removal. Our company is an all-time favorite with the service because it is affordable to most people. We offer quality service throughout San Jose, CA, without complaints about providing the best services.
With quality experience in rodent removal, you can see how our team hunts down and eliminates rodents. While chasing out services of rodent removal in San Jose, you will observe us caring for the environment as it plays a major role. It is why we have chosen to use only leading and safe products in our work. Moreover, our technicians have the necessary tools and equipment to restore your home to its original state, so it is free from pests and rodents
Attic Pros are chased out Rodent Removal Services in San Jose, CA, because:
Why Choose Attic Pros for Rodent Removal Services?
Is your attic in need of a quality inspection from rodents? If yes, Attic Pros Professionals can help you out! They work on each necessary step on how to keep the space clear from rodents as they are a prime cause of the various diseases spread and damage to spaces.
Whether you believe it or not, Attic Pros is the number one option for Attic cleaning, insulation, and proofing service in the San Francisco Bay area. They are also chased out for it's rodent removal services. Choosing them for rodent removal is all due to our process of an on-site estimate, work approval, and guarantee of time of its completion.
We are also home to services in:
Keep rodents, pests, and insects away with rodent removal services in San Jose, CA, from our experts at Attic Pros. We have designed many programs for the most common rodent in and around San Jose, from bees and bed bugs to wildlife and termites. With our residential and commercial rodent control services, we help you get rid of rodents no matter the extent of your infestation. Moreover, you can connect us for rodent removal and rodent control as we never put our reputation at stake, and our team will assist you with work.
Attic Pros Complete Attic and Crawl Spaces Care
Call US: (800) 543 – 0382
Frequently Asked Question
On-Site Estimate
We'll come to your home and give you a personalized detailed proposal including price and schedule.
Approve Work
If you like what you hear, we'll schedule your service day.
Satisfaction Guaranteed
We'll do a walkthrough before we leave and check-in after to ensure you're happy.