Based on 863 Google reviews
Say Goodbye To Mold: Choose Attic Pros For Crawl Space Repair In Alameda!
Tired of Rat Infestation? Call Attic Pros for Expert Crawl Space Repair in Alameda today!
Contact us now to schedule your free inspection and get your quote immediately.
"They did exactly what they said they would do. Polite people at all levels. Nico explained what they could do with our problem..."
Get started with Crawl Space Repair in 3 easy steps
Safeguard Your Property with Professional Crawl Space Solutions
Schedule Your FREE Inspection
Arrange a visit to your property where we will assess your crawl space repair needs. Our experts will provide you with a comprehensive estimate that includes both the cost and the projected timeline for the repair work.
Implement Crawl Space Repairs
Upon your decision to move forward, we will confirm the installation date. Our skilled team will diligently carry out the necessary crawl space repairs, ensuring that your property's crawl space is fortified against potential issues.
Continual Support and Assurance
Before concluding our service, we will conduct a thorough inspection to guarantee your utmost satisfaction. We stand ready to provide continuous support, and we'll follow up with you to verify the effectiveness of the completed crawl space repair, giving you lasting assurance.
Based on 863 Google reviews
Schedule your FREE inspection and estimate right away!
Benefits Of Professional Crawl Space Repair:
It can improve indoor air quality by preventing moisture and mold growth.
A properly sealed crawl space can improve energy efficiency and reduce utility bills.
Professional crawl space repair services can provide long-term solutions to ongoing moisture problems.
Maintaining a healthy crawl space can prevent pest infestations and minimize the risk of damage to your home.
Professional crawl space repair can increase your home's resale value and appeal to potential buyers.
Ensuring a properly ventilated crawl space can prevent water damage and reduce the risk of foundation issues.
An important point to remember: Don't attempt to tackle the crawl space repair on your own.
Crawl space repair is not for the faint of heart. It's a dirty, sweaty, and complex job requiring a certain skill and expertise. So, unless you're a DIY superstar, you're better off leaving it to the pros. Here's why: a professional crawl space repair company has the experience, equipment, and knowledge required to do the job right. They'll be able to diagnose any underlying problems, provide customized solutions, and ensure that your crawl space is safe, dry, and healthy. In short, they'll save you time, money, and headaches in the long run.
Don't delay, take control of your crawl space today. Schedule a FREE inspection with Attic Pros and discover the best solutions for your crawl space repair needs. Our inspection comes with no commitment or further obligation, allowing you to make an informed decision about your home's health.
Book Your Free Inspection For Crawl Space Repair Here
Book a Free Estimate – (800) 543-0382
Attic Pros offers a detailed inspection report for every customer we work with. Here's what we include:
Inspect Crawl Space Foundation: A comprehensive crawl space repair inspection will include an examination of the crawl space foundation. The inspector should check for any cracks, settling, or other signs of foundation damage that could compromise the structural integrity of the home.
Check for Water Damage: The inspector will also look for signs of water damage, such as standing water, dampness, or mold growth. They will assess the moisture level of the crawl space and check for any leaks or drainage issues. They may recommend installing a moisture barrier or a sump pump to keep water away.
Check Insulation: An insulation inspection assesses the effectiveness of your current insulation. The inspector will check for the right type of insulation, the thickness of the insulation, and whether it is installed correctly to provide adequate coverage.
Identify Potential Energy Efficiency Issues: During the inspection, the inspector will identify areas where air may be escaping from your crawl space, which can help you save money on your energy bills. They may recommend sealing or insulating these areas to improve energy efficiency.
Identify Pests and Rodent Issues: If there are any pests or rodents in the crawl space, the inspector will identify them and recommend treatments or sealing to prevent them from entering the home.
Take control of your home's hygiene and well-being by relying on Attic Pros for exceptional crawl space repair services. Our team is experienced in rat extermination, rodent removal, attic cleaning, and crawl space cleaning, ensuring a comprehensive solution for your home's needs. Contact us today and experience the difference!
What Are The Steps Involved In Crawl Space Repair?
If you're a homeowner, you might already know that crawlspace repair is a critical part of maintaining your property. Failing to address issues such as water damage, poor ventilation, and pests can lead to costly, long-term problems. If you're new to crawlspace repair, don't worry! Here are the key steps to follow:
Step 1: Inspect Your Crawlspace
The first step in crawl space repair is to conduct a thorough inspection of the area. This will involve checking for signs of water damage, such as standing water, mold growth, or wet insulation. You'll also need to check for pests, including rodents, termites, and other insects, and any structural issues such as foundation cracks or sagging support beams.
Step 2: Evaluate Your Repair Needs
Once you've inspected your crawlspace, you'll need to evaluate your repair needs. This might involve addressing issues such as drainage, ventilation, insulation, or pest control. Depending on the extent of the damage, you may need to replace damaged materials or install new supports to reinforce the crawlspace structure.
Step 3: Develop Your Repair Strategy
With your repair needs identified, you can start developing a repair strategy. This might involve a combination of waterproofing solutions, ventilation upgrades, insulation replacement, and pest control measures. Depending on the complexity of the repair, you may need to hire a contractor for assistance.
Step 4: Conduct Repairs
With your repair strategy in place, it's time to conduct the repairs. This may involve removing damaged materials and replacing them with new ones, performing drainage upgrades to prevent water from seeping or installing ventilation fans to improve air circulation. You'll also need to implement pest control measures to remove any infestations and prevent future ones.
Step 5: Maintain Your Crawlspace
Crawlspace repair isn't a one-time event – it's an ongoing process. After you've conducted the initial repairs, you'll need to stay on top of maintenance tasks to ensure your crawlspace remains in good condition. This might involve regular inspections, cleaning, and pest control measures to prevent further damage and keep your home healthy and safe.
Fully Licensed & Insured
Our professionally licensed and trained technicians deliver work of the very highest standard.
Satisfaction Guaranteed
Enjoy peace of mind with our 1-Year Craftsmanship Warranty and hassle-free customer service.
Transparent Pricing
No hidden prices or upfront fees. Our detailed estimates give you exact prices and service items.
Dealing with Crawl Space Problems?
Book your FREE Inspection today!
Here's what your free inspection includes: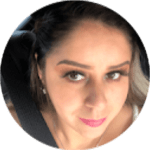 "They did exactly what they said they would do. Polite people at all levels. Nico explained what they could do with our problem..."
Frequently
Asked Questions
Yes, crawl space repair can improve the overall stability of your home by addressing issues such as moisture buildup, sagging floors, and structural damage. By addressing these issues, crawl space repair can enhance the structural support of your home, leading to improved stability and a safer living environment.
Yes, you can install a crawl space deodorizer. It can help eliminate unpleasant odors and improve indoor air quality. However, proper ventilation and moisture control are also important for maintaining a healthy crawl space environment. It is recommended to consult with a professional before installing a deodorizer.
Locally owned and operated
Proudly serving the Greater Bay Area
Alameda
Albany
Ashland
Berkeley
Castro Valley
Cherryland
Dublin
Emeryville
Fairview
Fremont
Hayward
Livermore
Newark
Oakland
Piedmont
Pleasanton
San Leandro
San Lorenzo
Union City
Alamo
Antioch
Brentwood
Concord
Danville
Discovery Bay
Lafayette
Martinez
Moraga
Oakley
Orinda
Pinole
Pittsburg
Pleasant Hill
Richmond
Rodeo
San Pablo
San Ramon
Walnut Creek
Belmont
Burlingame
Daly City
East Palo Alto
Foster City
Half Moon Bay
Hillsborough
Menlo Park
Millbrae
North Fair Oaks
Pacifica
Redwood City
San Bruno
San Carlos
San Mateo
South San Francisco
Alum Rock
Campbell
Cupertino
Gilroy
Los Altos
Los Gatos
Milpitas
Morgan Hill
Mountain View
Palo Alto
San Jose
Santa Clara
Saratoga
Stanford
Sunnyvale
American Canyon
Angwin
Calistoga
Deer Park
Napa
Oakville
Rutherford
Silverado Resort
St. Helena
Yountville
Based on 863 Google reviews
Schedule your FREE inspection and estimate right away!
Take a look at what our customers are saying…
Based on 863 Google reviews