Based on 863 Google reviews
French Drain Installation Alameda
Need a French drain installed in your home? Look no further than the experts at Attic Pros. We offer comprehensive French drain installation services for homes in Alameda.
Contact us now to schedule your free inspection and get your quote immediately.
"They did exactly what they said they would do. Polite people at all levels. Nico explained what they could do with our attic insulation inquiry..."
Get started in 3 simple steps
It's This Straightforward to Safeguard Your Property from Water Damage
Schedule Your COMPLIMENTARY Assessment
We'll visit your property, evaluate your drainage needs, and then provide a comprehensive estimate including both cost and installation timeline.
Secure Your Property with a French Drain
Once you decide to proceed, we'll finalize your installation date. Our experienced team will ensure that your French Drain system is meticulously installed, safeguarding your property from water-related issues.
Continual Support and Assurance
We perform a thorough review before we depart to ensure your complete satisfaction. We remain at your service for ongoing support and will follow up with you later to confirm the effectiveness of your new French Drain system.
Based on 863 Google reviews
Schedule your FREE inspection and estimate right away!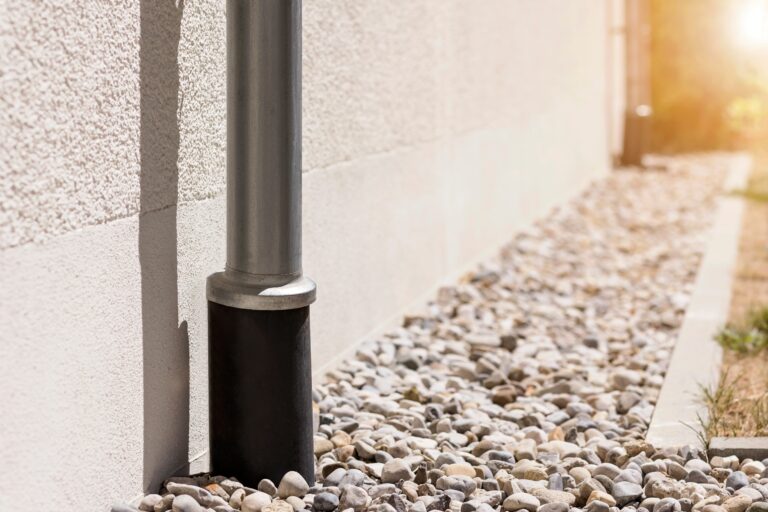 A Comprehensive Guide To Installing A French Drain System
If you've noticed water pooling in your yard or near your home, it may be time to consider installing a French drain. This type of drainage system is designed to funnel away excess water and direct it away from areas where it can cause damage. Read on for a comprehensive guide to installing a French Drain.
Step 1: Choose The Right Location
Before you begin the installation, you need to choose the right location. This is critical for ensuring that the drainage systems work properly. Generally speaking, you'll want to place the drain at the lowest point in your yard where water tends to pool.
You should also make sure that there will be no obstacles in the way of where you want the drainpipe to end up.
Step 2: Dig Your Trench
Once you've chosen a good spot for your French drain, it's time to start digging! You'll want a trench that is 8 inches deep and 18 inches wide for optimal results.
Keep in mind that if your soil has clay content, then you may need an even wider trench (upwards of 24 inches) so that everything can fit properly. As always, wear protective gear when doing this kind of work!
Step 3: Line Your Trench With Gravel
Now it's time to line your trench with gravel before adding the pipe. The gravel should fill up around half of the trench, and it will act as a filter for any debris or sediment from entering the pipe itself. This step helps protect against clogs and ensures proper drainage for years down the road!
Step 4: Add Pipe & Secure It In Place
After adding enough gravel, take an appropriate length of perforated pipe and lay it into the trench along its entire length with holes facing downwards towards the bottom of the trench. Make sure that all seams are sealed shut with silicone sealant and secure each end of the pipe with additional gravel so they don't move during flooding or heavy rains.
Step 5: Cover Up The Pipe With Soil & Sod 
Once everything is secured in place, cover up your pipe with soil and sod so that it looks like nothing was ever installed beneath it! It's important not to compact too much soil on top of your pipe as this could affect drainage performance over time; instead, opt for light coverage so water can still easily pass through without any blockages or impediments.
Fully Licensed & Insured
Our professionally licensed and trained technicians deliver work of the very highest standard.
Satisfaction Guaranteed
Enjoy peace of mind with our 1-Year Craftsmanship Warranty and hassle-free customer service.
Transparent Pricing
No hidden prices or upfront fees. Our detailed estimates give you exact prices and service items.
Experiencing drainage problems?
Book your FREE evaluation today!
Here's what your free evaluation includes: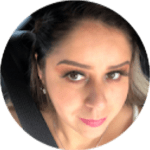 "They did exactly what they said they would do. Polite people at all levels. Nico explained what they could do with our French Drain Installation inquiry..."
Frequently
Asked Questions
A sump pump is a type of pump that is used to remove excess water from around the base of a home or other structure. It consists of a tank and electric-powered pump, which pumps out the water collected in the tank into either another location away from the foundation such as French drains, or directly outdoors.
Signs of poor drainage include pooling water around the home, overgrown vegetation near foundation walls, and odors coming from beneath the home. Additionally, cracks in exterior walls or walkways may indicate that water is not draining properly. If you are noticing any of these issues, it is recommended to have a French drain installed or check your existing drain pipe for possible blockage.
Locally owned and operated
Proudly serving the Greater Bay Area
Alameda
Albany
Ashland
Berkeley
Castro Valley
Cherryland
Dublin
Emeryville
Fairview
Fremont
Hayward
Livermore
Newark
Oakland
Piedmont
Pleasanton
San Leandro
San Lorenzo
Union City
Alamo
Antioch
Brentwood
Concord
Danville
Discovery Bay
Lafayette
Martinez
Moraga
Oakley
Orinda
Pinole
Pittsburg
Pleasant Hill
Richmond
Rodeo
San Pablo
San Ramon
Walnut Creek
Belmont
Burlingame
Daly City
East Palo Alto
Foster City
Half Moon Bay
Hillsborough
Menlo Park
Millbrae
North Fair Oaks
Pacifica
Redwood City
San Bruno
San Carlos
San Mateo
South San Francisco
Alum Rock
Campbell
Cupertino
Gilroy
Los Altos
Los Gatos
Milpitas
Morgan Hill
Mountain View
Palo Alto
San Jose
Santa Clara
Saratoga
Stanford
Sunnyvale
American Canyon
Angwin
Calistoga
Deer Park
Napa
Oakville
Rutherford
Silverado Resort
St. Helena
Yountville
Based on 863 Google reviews
Schedule your FREE inspection and estimate right away!
Take a look at what our customers are saying…
Based on 863 Google reviews