Based on 863 Google reviews
French drain installation Angwin
Need French drain installation in Angwin? Look no further than our team of experienced professionals. With years of experience and a commitment to quality, we can provide you with the perfect solution for your drainage needs.
Contact us now to schedule your free inspection and get your quote immediately.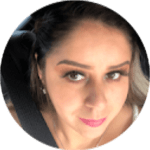 "They did exactly what they said they would do. Polite people at all levels. Nico explained what they could do with our attic insulation inquiry..."
Get started in 3 simple steps
It's This Straightforward to Safeguard Your Property from Water Damage
Schedule Your COMPLIMENTARY Assessment
We'll visit your property, evaluate your drainage needs, and then provide a comprehensive estimate including both cost and installation timeline.
Secure Your Property with a French Drain
Once you decide to proceed, we'll finalize your installation date. Our experienced team will ensure that your French Drain system is meticulously installed, safeguarding your property from water-related issues.
Continual Support and Assurance
We perform a thorough review before we depart to ensure your complete satisfaction. We remain at your service for ongoing support and will follow up with you later to confirm the effectiveness of your new French Drain system.
Based on 863 Google reviews
Schedule your FREE inspection and estimate right away!
What Is The Best Time Of Year To Install A French Drain?
The best time of year to install a French drain is in the late spring or early summer. This allows for plenty of time for the soil to settle and retain moisture before winter sets in again. The ground should be dry when you begin, as water can easily seep into the French drain systems if it's too wet. If it has been raining heavily recently, wait until conditions are drier before beginning your project.
Ensuring all pipes and fittings are correctly connected and sealed before backfilling with gravel and soil is also important. Once completed, watch for any water pooling near the French drain and monitor it regularly during heavy rain periods. A properly installed French drain should help keep your basement dry all year round!
Can A French Drain Be Installed On A Slope Or Hill?
A French drain can be installed on a slope or hill. When this is done, the trench is dug around the area's perimeter, where water accumulates and is then filled with gravel. A perforated pipe (with holes drilled into it) is then placed in the center of the trench. This allows for water to enter from all directions and provides an exit point for any excess water that accumulates.
The reason why it's important to use a perforated pipe on sloped areas is that it helps spread out the water over a larger area, so it doesn't create puddles or pools of standing water. In addition, using gravel in the bottom of the trench helps slow the water flow and allows it to soak into the ground rather than run off. This helps protect against erosion and flooding in the area.
Fully Licensed & Insured
Our professionally licensed and trained technicians deliver work of the very highest standard.
Satisfaction Guaranteed
Enjoy peace of mind with our 1-Year Craftsmanship Warranty and hassle-free customer service.
Transparent Pricing
No hidden prices or upfront fees. Our detailed estimates give you exact prices and service items.
Experiencing drainage problems?
Book your FREE evaluation today!
Here's what your free evaluation includes: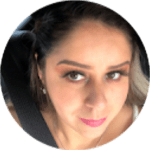 "They did exactly what they said they would do. Polite people at all levels. Nico explained what they could do with our French Drain Installation inquiry..."
Frequently
Asked Questions
Materials needed to install a French drain include trenching tools, gravel, perforated pipe, landscape fabric, and sealant. French drain work should also be done with proper safety equipment, such as gloves and eye protection.
Yes, it is important to check your French drains regularly. Any blockages or clogs should be cleared out immediately to ensure surface water can flow freely and away from your home or property. Additionally, you should check the drain pipe for any cracking or erosion that may occur over time.
A French drain can last up to 15 years or more with proper maintenance and care. However, it is important to keep an eye on the system and be sure to fix any problems as soon as they are detected. This will help prolong the life of your French drain.
Attic Pros provides top-notch French drain installation and great service in Angwin for all your drainage needs. We have experienced professionals dedicated to providing you with quality artistry and materials at competitive prices. Contact us today for more information!
Locally owned and operated
Proudly serving the Greater Bay Area
Alameda
Albany
Ashland
Berkeley
Castro Valley
Cherryland
Dublin
Emeryville
Fairview
Fremont
Hayward
Livermore
Newark
Oakland
Piedmont
Pleasanton
San Leandro
San Lorenzo
Union City
Alamo
Antioch
Brentwood
Concord
Danville
Discovery Bay
Lafayette
Martinez
Moraga
Oakley
Orinda
Pinole
Pittsburg
Pleasant Hill
Richmond
Rodeo
San Pablo
San Ramon
Walnut Creek
Belmont
Burlingame
Daly City
East Palo Alto
Foster City
Half Moon Bay
Hillsborough
Menlo Park
Millbrae
North Fair Oaks
Pacifica
Redwood City
San Bruno
San Carlos
San Mateo
South San Francisco
Alum Rock
Campbell
Cupertino
Gilroy
Los Altos
Los Gatos
Milpitas
Morgan Hill
Mountain View
Palo Alto
San Jose
Santa Clara
Saratoga
Stanford
Sunnyvale
American Canyon
Angwin
Calistoga
Deer Park
Napa
Oakville
Rutherford
Silverado Resort
St. Helena
Yountville
Based on 863 Google reviews
Schedule your FREE inspection and estimate right away!
Take a look at what our customers are saying…
Based on 863 Google reviews