Based on 863 Google reviews
French Drain Installers Saratoga
Introducing French Drain Installers Saratoga by Attic Pros! Our team has been working hard to ensure residents' home is protected from water damage.
Contact us now to schedule your free inspection and get your quote immediately.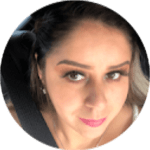 "They did exactly what they said they would do. Polite people at all levels. Nico explained what they could do with our attic insulation inquiry..."
Get started in 3 simple steps
It's This Straightforward to Safeguard Your Property from Water Damage
Schedule Your COMPLIMENTARY Assessment
We'll visit your property, evaluate your drainage needs, and then provide a comprehensive estimate including both cost and installation timeline.
Secure Your Property with a French Drain
Once you decide to proceed, we'll finalize your installation date. Our experienced team will ensure that your French Drain system is meticulously installed, safeguarding your property from water-related issues.
Continual Support and Assurance
We perform a thorough review before we depart to ensure your complete satisfaction. We remain at your service for ongoing support and will follow up with you later to confirm the effectiveness of your new French Drain system.
Based on 863 Google reviews
Schedule your FREE inspection and estimate right away!
How Long Does It Take To Install A French Drain?
Installing a French drain does not have to be a daunting task. Depending on the drainage solutions needed for your home, you can figure out the length of time it will take to install a French drain. Generally, if it's just for drainage away from gutters and downspouts then it's usually quick to install.
This can take approximately 1-2 days or even less if you have experience and the right tools. If on the other hand, you need foundation drainage along with a sump pump, this could take anywhere from 3-7 days depending on how much earth needs to be removed and other drainage elements that are needed.
It's best to seek out the help of a professional service to determine precisely how long it will take to install a French drain on your property. Requesting an in-person estimate is recommended for accuracy as each French drainage installation varies according to terrain conditions and basement waterproofing required.
Steps To Install A French Drain
Installing a French drain is a great way to keep surface water away from your property and can provide valuable protection for local homeowners in the Saratoga Springs area. The installation involves digging and creating the trench, which then requires careful backfilling with properly graded soil or sand.
It is important to pay close attention to this step as it will determine how effective your French drain will be at redistributing surface water. After that, perforated pipes are placed in the trench to continue channeling the water across your property line.
A French Drain may also require sump pump installation or surface grating depending on where the water is most likely to accumulate. Thankfully, there are Attic Pros' experienced professionals in the local area who are readily available for consultations and free estimates.
Fully Licensed & Insured
Our professionally licensed and trained technicians deliver work of the very highest standard.
Satisfaction Guaranteed
Enjoy peace of mind with our 1-Year Craftsmanship Warranty and hassle-free customer service.
Transparent Pricing
No hidden prices or upfront fees. Our detailed estimates give you exact prices and service items.
Experiencing drainage problems?
Book your FREE evaluation today!
Here's what your free evaluation includes: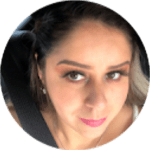 "They did exactly what they said they would do. Polite people at all levels. Nico explained what they could do with our French Drain Installation inquiry..."
Frequently
Asked Questions
When it comes to installing a French Drain, it can be hard to know if you did the job correctly. There are certain steps you can take to ensure the job is done right. One way is to keep an eye on the slope of your drain – for best results it should decline at a rate of 1/4 inch per foot, so if you see any difference in this rate from one section of the drain to another, it may signify a problem.
Luckily, the professionals at Attic Pros Saratoga Springs NY are here to help. With free estimates and record-time completion in the capital district area, our team of experts will make sure that your French Drain is properly installed.
There are many ways to learn about French Drains, and the best option for you depends on what kind of information you are seeking. If you're looking for a general definition of a French Drain, try researching online from reputable sources like home improvement websites or Wikipedia.
If your interest is more technical in nature, you might want to consult a book about drainage solutions like those written by experts in the field. YouTube is also a great resource for getting a free estimate of French Drains and seeing how professionals install them.
Locally owned and operated
Proudly serving the Greater Bay Area
Alameda
Albany
Ashland
Berkeley
Castro Valley
Cherryland
Dublin
Emeryville
Fairview
Fremont
Hayward
Livermore
Newark
Oakland
Piedmont
Pleasanton
San Leandro
San Lorenzo
Union City
Alamo
Antioch
Brentwood
Concord
Danville
Discovery Bay
Lafayette
Martinez
Moraga
Oakley
Orinda
Pinole
Pittsburg
Pleasant Hill
Richmond
Rodeo
San Pablo
San Ramon
Walnut Creek
Belmont
Burlingame
Daly City
East Palo Alto
Foster City
Half Moon Bay
Hillsborough
Menlo Park
Millbrae
North Fair Oaks
Pacifica
Redwood City
San Bruno
San Carlos
San Mateo
South San Francisco
Alum Rock
Campbell
Cupertino
Gilroy
Los Altos
Los Gatos
Milpitas
Morgan Hill
Mountain View
Palo Alto
San Jose
Santa Clara
Saratoga
Stanford
Sunnyvale
American Canyon
Angwin
Calistoga
Deer Park
Napa
Oakville
Rutherford
Silverado Resort
St. Helena
Yountville
Based on 863 Google reviews
Schedule your FREE inspection and estimate right away!
Take a look at what our customers are saying…
Based on 863 Google reviews